I had a wonderful weekend. Now that winter is making its self known with this cold I am spending more time inside my lil home art studio. I love the coziness!
I had time to look through more of my most recent Earth Goddess photoshoots, so here are a couple more:
(body art and photography by Chelsea Rose)
(body art and photography by Chelsea Rose)
And the new art pendants I listed:
These are my bigger sized art pendants(domino sized.) They are handmade by me using prints of my original paintings. I have about 10 up for grabes in my etsy shop. Only $15 each!
Check them out here
.
And yes, I swear I still find the time to paint:
Here is a quick snapshot of me working on my mermaid. She is almost finished! ....Although a voice in the back of my head keeps trying to convince me to add in a bunch of magenta bubbles into the background but I am not entirely convinced yet. We shall see.
Anyhoo...thats about it.
Before you go, check out our shops Holiday specials:
FREE SHIPPING on your purchase of "The Goddess In All Of Us" book + more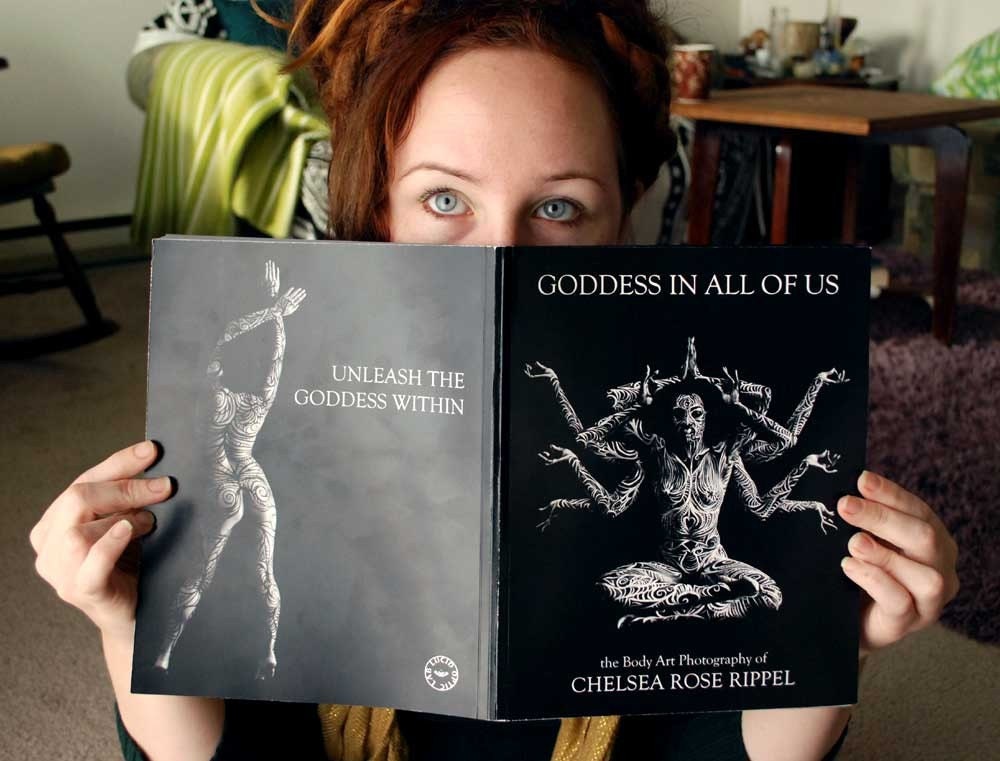 ****Holiday Sale - free shipping + a bonus of two surprise 4"x6" Goddess In All Of Us first edition prints. Curious? Well take a look a closer look at this special
here
.
Also, we are offering %25 off on our Mandala and Yantra Calendars: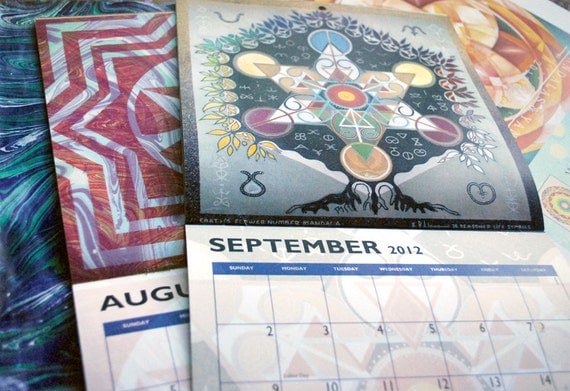 *****Holiday Sale - 25% OFF
Mandalas & Yantras, Sacred Geometry Art 2012 Calendar
combining the work of several independent artist with the wisdom of traditional symbolism and sacred geometry we mindfully created a calendar to enhance the quality of the lives it touches through its presence.
The 12 month calendar features art from five different artist, Joanne Licardo, Roger Long, Mark Marasco, Danny Rodriguez, and Nobuaki Suzuki.
In this calendar we have marked holidays and observances for the U.S., Christian, Hindu, Buddhist, Shinto, Rastafarian, and Celtic traditions.
Wall Calendar is 8"x8" with a saddle-stitch binding.
check it out
here
!
Much Love and Light,
-Chelsea Rose
P.S.
I am now on
tumblr
and
deviantart
Come find me, add me and say hi!
Read More