Hello All,
Just got back from the deep magick woods of Southern Oregon where I was doing two body painting/ photo shoots for my new body art photo series "Earth Goddess." These are the first three shots I have released from the trip!
(from my first shoot of the trip...more to come)
(from my first shoot of the trip...more to come)
(from my second shoot of the trip...more to come)
Yes, booth photo shoots were such fantastic experiences on so many levels. But really I have to give major respect and heaps of gratitude to my two amazing modeling subjects who braved the late fall chill( literally freezing!)wearing nothing but a thin layer of body paint to make this vision come alive. Brr! Also must certainly giving thanks and much love to my guardian faeries; Wonder and Tinker, for finding and connecting me with my modeling subjects but also providing a safe, cozy place to stay and create, scouting the woods for shoot locations, presiding over the operations of the photo shoots as well as some how manifesting last minute props and tools as random needs made themselves known. I love you! Thanks for everything and more.
And as for the future of my "Earth Goddess" series? Well I have lots of wishes and I am excited to see what manifests. I do so hope to get to do a body art photo shoot in the snow for this series, as well as a misty forest beach shoot. I am on the look out for ethnically and body type diverse modeling subjects + a pregnant woman or two. I also hope to try my hand at a group body painting photo shoot someday. So if I count that all out it adds up to about 7 or 8 more shoots before I can call this series done. But we shall see, making plans always seems a bit rash considering the universe already has her mind made up about things and keeps it a secret. But I am looking forward to sharing more of the recent shoots with you, so keep an eye out!
In other news...the Holiday season fast approaches and so I wanted to share with you two limited time offers:
FREE SHIPPING on your purchase of "The Goddess In All Of Us" book + more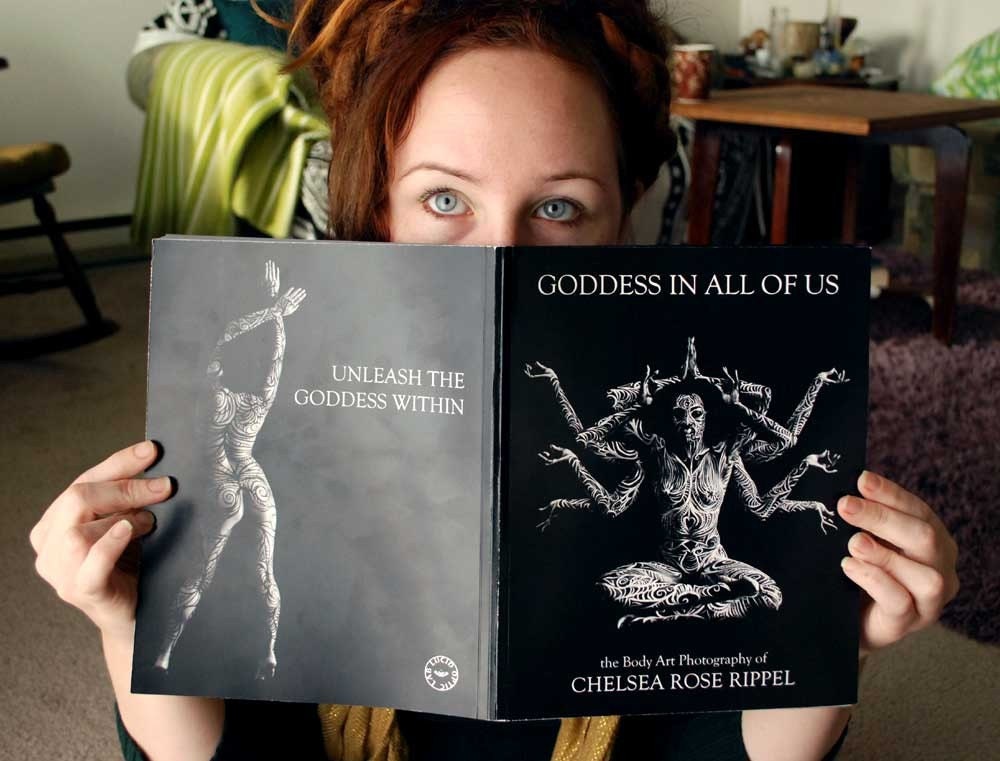 ****Holiday Sale - free shipping + a bonus of two surprise 4"x6" Goddess In All Of Us first edition prints. Curious? Well take a look a closer look at this special
here
.
Also, we are offering %25 off on our Mandala and Yantra Calendars: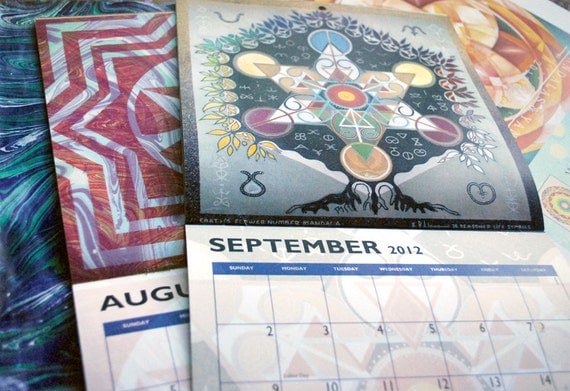 *****Holiday Sale - 25% OFF
Mandalas & Yantras, Sacred Geometry Art 2012 Calendar
combining the work of several independent artist with the wisdom of traditional symbolism and sacred geometry we mindfully created a calendar to enhance the quality of the lives it touches through its presence.
The 12 month calendar features art from five different artist, Joanne Licardo, Roger Long, Mark Marasco, Danny Rodriguez, and Nobuaki Suzuki.
In this calendar we have marked holidays and observances for the U.S., Christian, Hindu, Buddhist, Shinto, Rastafarian, and Celtic traditions.
Wall Calendar is 8"x8" with a saddle-stitch binding.
check it out
here
!
Much Love and Light,
-Chelsea Rose
P.S.
I am now on
tumblr
and
deviantart
Come find me, add me and say hi!