I wanted to share a couple more photos from my most recent "Earth Goddess" photo shoots:
(body art and photography by Chelsea Rose)
(body art and photography by Chelsea Rose)
...And there is more to be posted soon.
I have been doing a lot of pondering and dreaming in regards to the direction I would like to take with this "Earth Goddess" series and I think my biggest want is to go national and then global with the series. That is to say, I wish I could take this series on the road and paint/photograph women in amazing natural, wild remote locations all around the states and the world. So, I am looking into grants and various things that might facilitate that venture. You never know!
In other news, I am such a spoiled brat! Why? Well have a look:
This is my new faery gypsy recycled patchwork sweater coat. Besides being super comfortable, beautiful and made with my most favorite colors it is infused with the love and devotion that comes with anything handmade by close friends and family. Thanks Debbie, Janice and Amanda! All I can really says is WOW! There are indeed plans of custom making these amazing sweater coats for anyone interested and selling them and other wonderfully stitched creations via etsy. Keep an eye on
Panda Scrap N' Sitch
....the shop is under construction.
Speaking of etsy, check out our shops Holiday specials:
FREE SHIPPING on your purchase of "The Goddess In All Of Us" book + more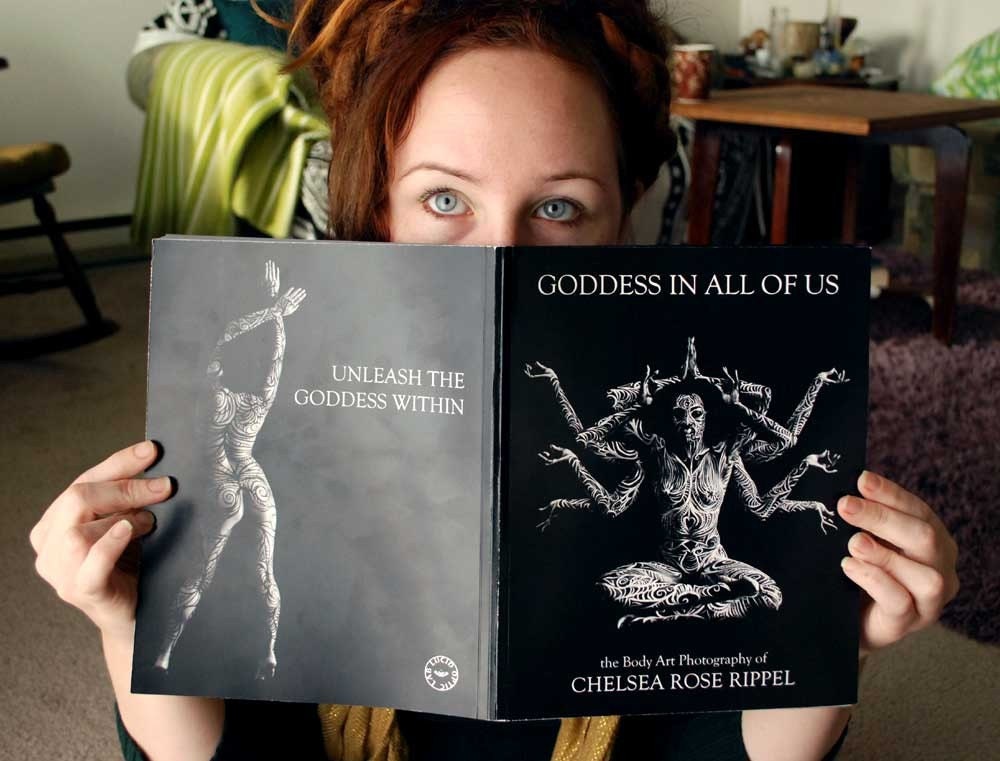 ****Holiday Sale - free shipping + a bonus of two surprise 4"x6" Goddess In All Of Us first edition prints. Curious? Well take a look a closer look at this special
here
.
Also, we are offering %25 off on our Mandala and Yantra Calendars: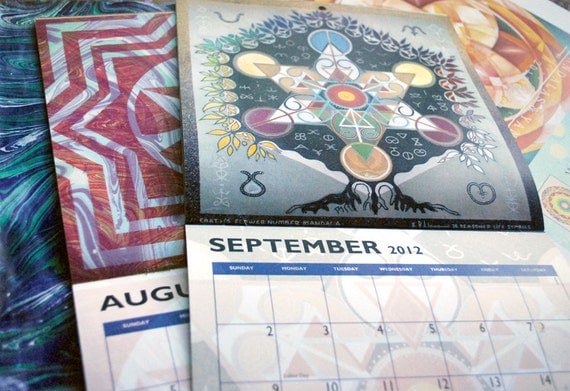 *****Holiday Sale - 25% OFF
Mandalas & Yantras, Sacred Geometry Art 2012 Calendar
combining the work of several independent artist with the wisdom of traditional symbolism and sacred geometry we mindfully created a calendar to enhance the quality of the lives it touches through its presence.
The 12 month calendar features art from five different artist, Joanne Licardo, Roger Long, Mark Marasco, Danny Rodriguez, and Nobuaki Suzuki.
In this calendar we have marked holidays and observances for the U.S., Christian, Hindu, Buddhist, Shinto, Rastafarian, and Celtic traditions.
Wall Calendar is 8"x8" with a saddle-stitch binding.
check it out
here
!
Much Love and Light,
-Chelsea Rose
P.S.
I am now on
tumblr
and
deviantart
Come find me, add me and say hi!