Hi there,
I wanted to start the new year off by introducing you to my newly finished painting:
"The Goddess of Eternal Change"
20"x24"
original acrylic painting on canvas
by Chelsea Rose
This painting was inspired by the Hindu goddess of time and change, Kali Ma aka The Dark Mother.
I painted this with the intention of seeking a greater understanding and respect for the ever changing nature of my self and the world around me. Change is often the result of turbulent times and experiences. Its often a harrowing thing to go through, a mini death in some ways. But out of death comes new life, beginnings, chance. All things that should be embraced with open arms.
Check out my creative process captured in these "work in progress" snap shots:
It started out as a hastily drawn pen and ink illustration in my sketch book.
The concept sketch eventually found itself transferred onto canvas.
The first bits of color began to be laid down.
Home studio portrait with the work in progress Kali Ma and my finished
Mushroom Goddess painting
. :)
First blocks of color in the hair.
Playing with the background to create strange undulating hills that recede into the glow.
putting some work into the details.
...And the finishing touches!
So that was that. What do you think?
I enjoyed painting the cyclops head so much that I imediantly began working on a new painting.
Here is a sneak peak:
This is cropped way down, so your not seeing the full image. There be booooobies of course! Almost finished with her, so keep an eye out for updates shortly. Yay for powerfully beautiful mutant city-sliker nymphs!
And may I remind you.... of my beautiful hand drawn and hand screen printed sticker packs for sale amongst other wonderful goodies in my online etsy
shop
: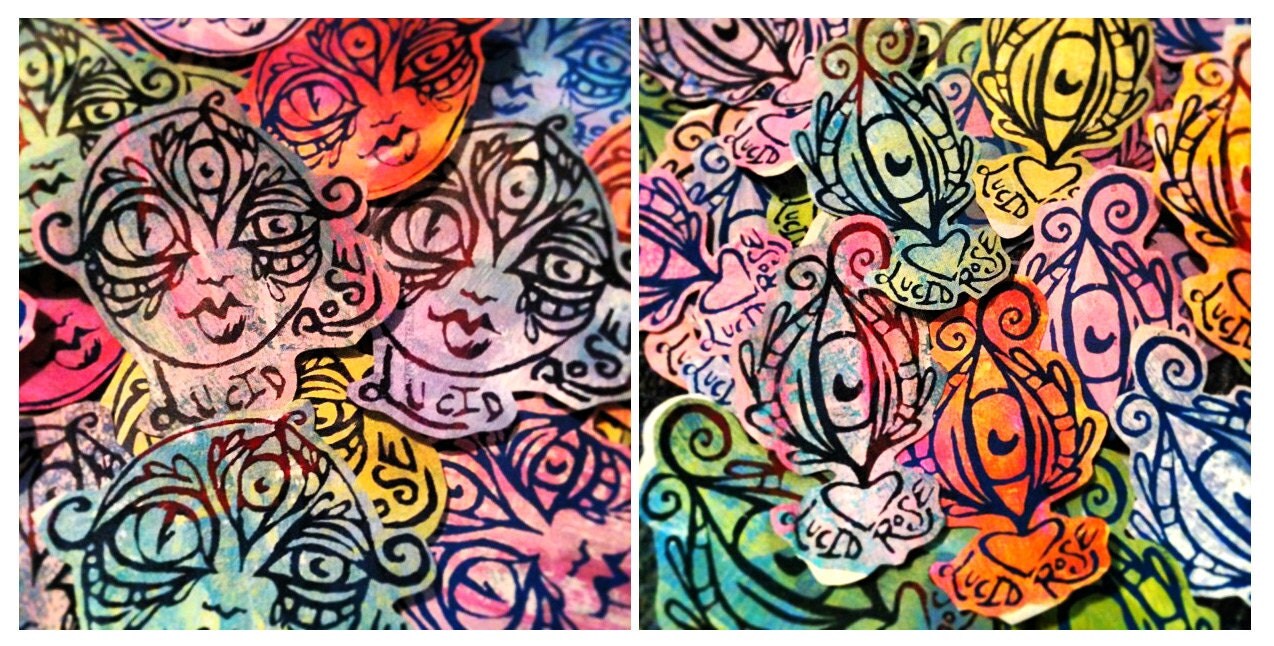 $10 for a 10 pack. Check out the listing
here
for more photos or to buy.
Oh oh oh! Or how about an amazing goddess art filled independently published calendar for the new year?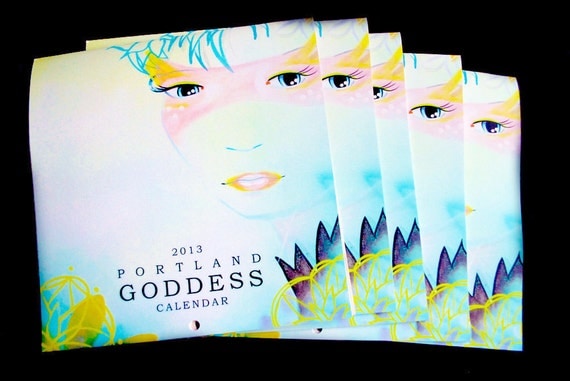 12 months of Goddess inspired art by pacific northwest artists, featuring my "Goddess of the Hunt" painting for August.
Here have a look inside: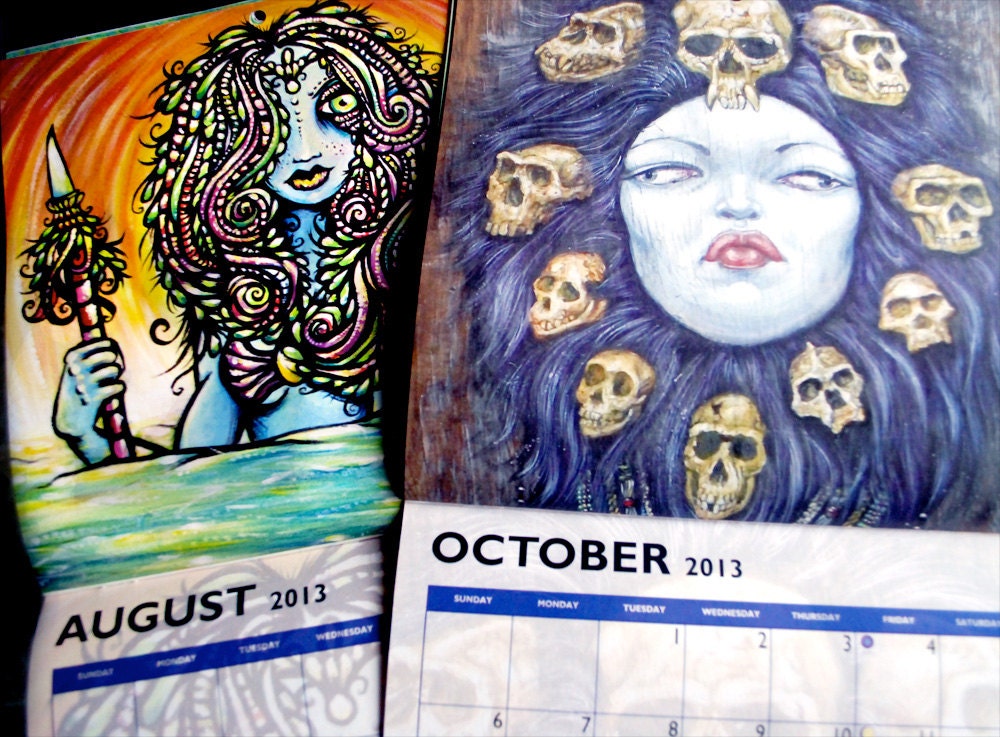 $20 for a years worth of art. Check out the listing
here
.
As always, thanks for your support.
Sending Love and Light,
-Chelsea Rose