I made a new batch of pendants, since the first two have sold:


I love making these! I am using polymer clay to sculpt with, and adorning them with stones, crystals and gems, then painting them with iridescent acrylics.
I call her "Pink Medusa."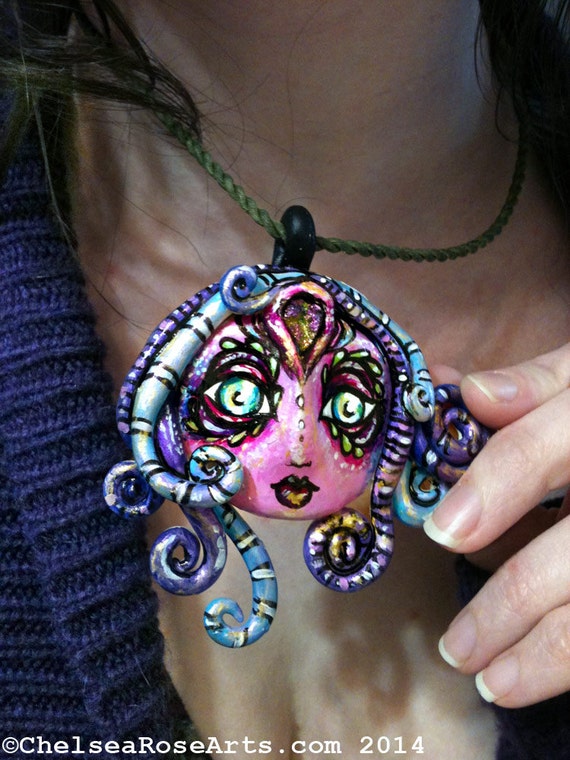 She is the biggest one of this batch, 3"x3.5"
Her third eye is embellished with a rainbow Agate Druzy bead.
She is available for $45 in my etsy
shop
.
I call this one "Green Sorceress"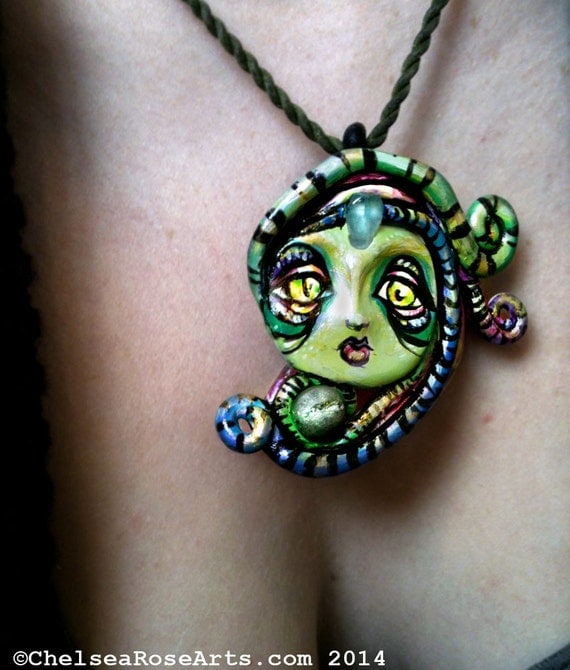 2.5"x2.5", she is embellished with a Kyanite bead for the third eye and a Silver Agate Druzy orb sits in her hair. She is available for $40 in my etsy
shop
.
I call this one "Punk Goddess"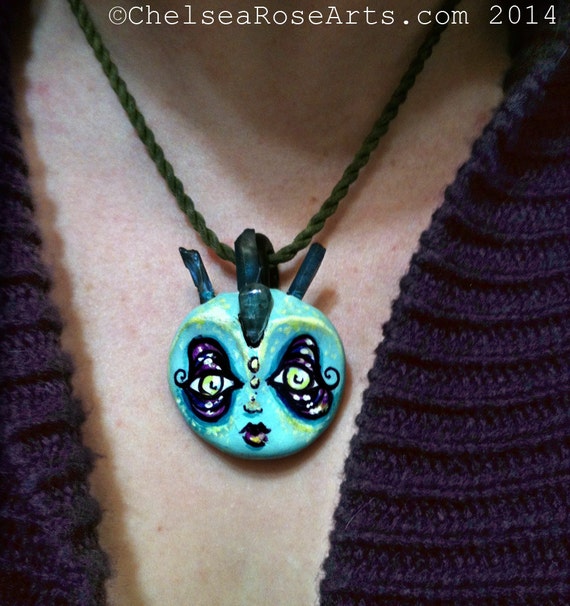 She is the smallest of this batch, 2"x1.5" but I think she is my favorite.
I adorned her third eye with a Kyanite bead and then gave her three dark rainbow coated Quartz Crystal liberty spikes. She is available for $30 in my etsy
shop
.
I have also been working on a few paintings. The main painting I have been working on is almost done and my next blog will feature it along with a few "work on progress" shots.
Till then, here are two smallish paintings I finished recently:
The All Seeing Forest
7"x7"
original acrylic painting on salvaged wood block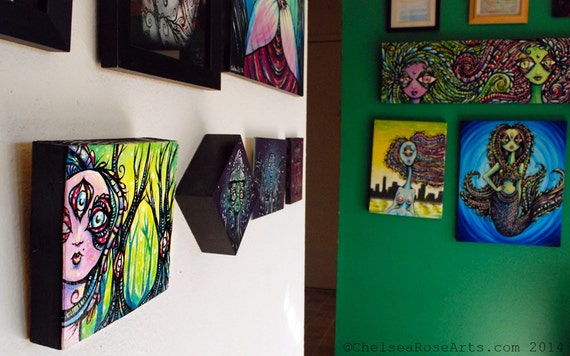 Its ready to hang in your home! Available for purchase in my etsy
shop
for $65.
And here is a close up of the mermaid I painted on a piece of drift wood.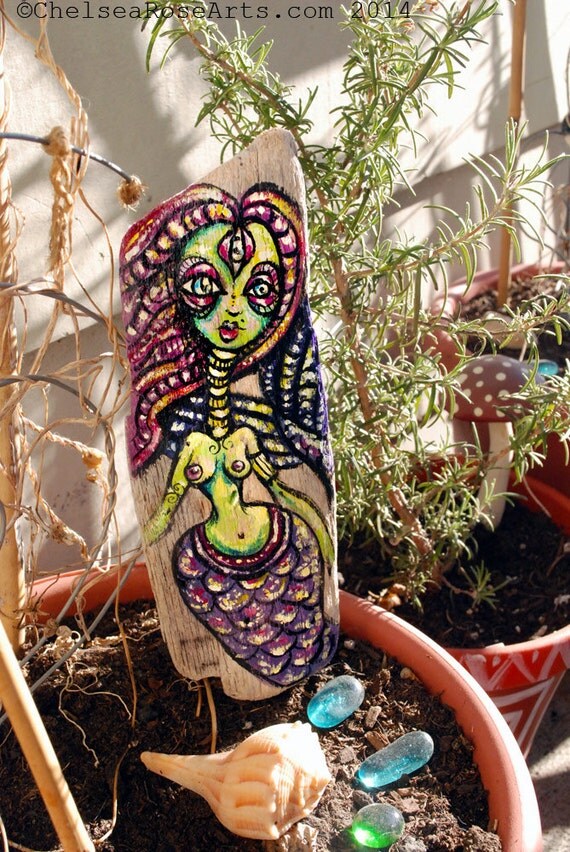 "Sea Spirit"
3"x9" acrylic painting on driftwood. I found the wood tossed ashore one of my most favorite hidden misty pacific northwest beaches. She is available for $45 in my etsy
shop
.
Im still working on more paintings and pendants, and other strange art things. So keep an eye out.
Much love and light,
-Chelsea Rose