So,
Danny Ebru
and I changed things up this weekend. Instead of selling our art down at the Portland Saturday Market we participated in this years
Belmont Street fair
.
We were set up in what was called "the Artist Alley" on 34th and Belmont in a 10'x10' booth. Check out this panoramic shot that Danny took of the booth:
We were at the event from 12pm-8pm so I brought my current painting to work on inside the booth:
I got a lot of work done sitting there painting all day inbetween sales( you cant see too much progress in these photos because they were taken in the beginning of the day.)
We had a great time, although the heat of the day nearly knocked us out a few times. Met some wonderful people, did great with sales and may have a commissioned painting gig or two coming our way soon.
In other news, check out this Mandala Calendar Danny has designed and published: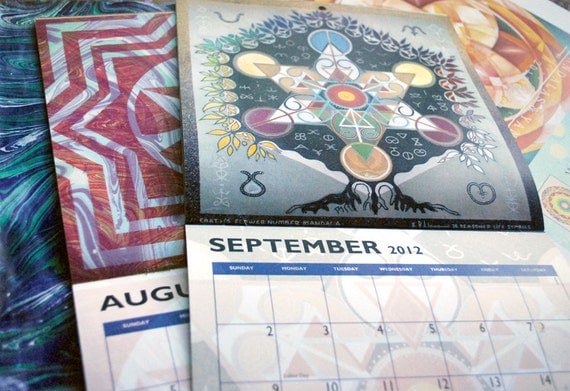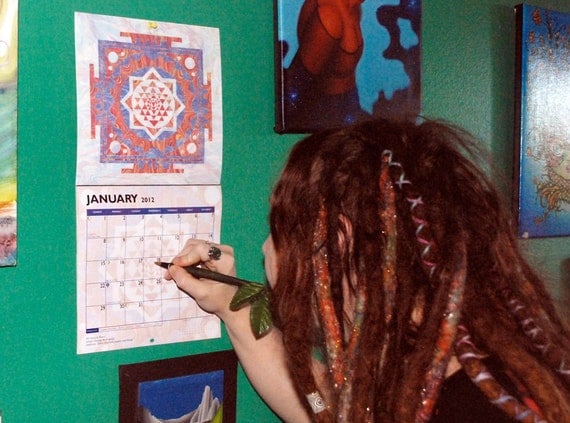 Its officially called:
Mandalas & Yantras, Sacred Geometry Art 2012 Calendar
and its on
PreSALE
in our etsy shop
here
for only $15!
A bit about it: Combining the work of several independent artist with the wisdom of traditional symbolism and sacred geometry we mindfully created a calendar to enhance the quality of the lives it touches through its presence.
The 12 month calendar features art from five different artist, Joanne Licardo, Roger Long, Mark Marasco, Danny Rodriguez, and Nobuaki Suzuki.
In this calendar we have marked holidays and observances for the U.S., Christian, Hindu, Buddhist, Shinto, Rastafarian, and Celtic traditions.
*Calendar will become available October 6th 2011. Take advantage of the presale and save. Presale price $15, Regular price $20.
--------------------------------
Thats all the news I have rightnow. Check back soon for more.
Love and Light,
-Chelsea Rose