So, its Monday and I have stuff to share!
I played hooky from selling my art at the Portland Saturday Market over the weekend. I know, bad form indeed. But! I used my time wisely and got a lot of things done including taking product photos of a bunch of new items, and then listing said items on etsy for sale, see?
I have art pendants galore including some new sizes and shapes: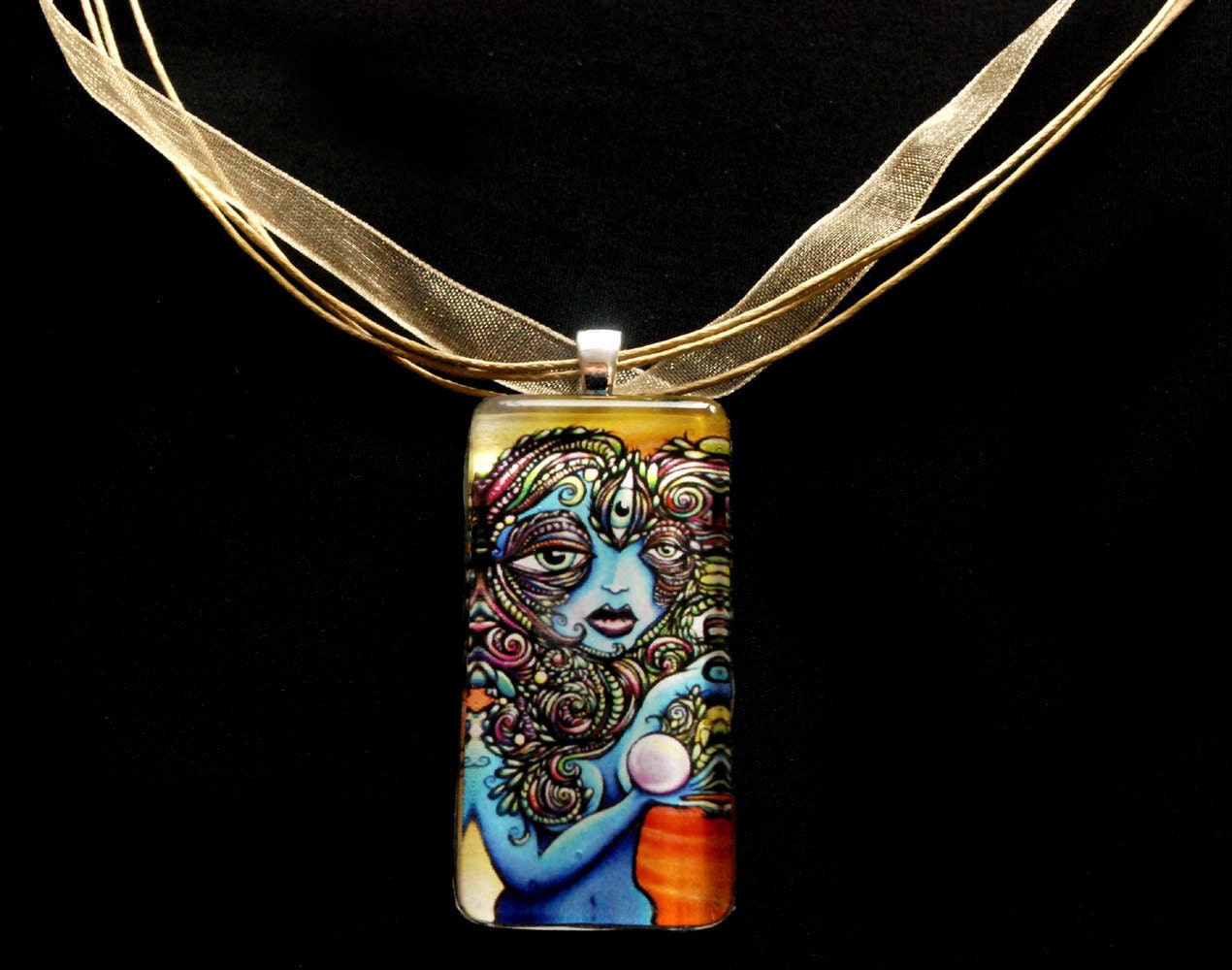 (here I am modeling one of the new, bigger art pendants!)
Pretty shnazzy huh?
The new size is 1 1/4"x 1 7/8".
This pendant in particular features a print of my original acrylic painting"Mistress and the Orb" that has been sealed into a glass pendant using glaze. A silver plated medium sized bail is secured to the back with glaze so that the pendant can be worn on most any necklace/chain.
This pendant was lovingly hand made with positive intent and can also be used as a charm of sorts, stimulating your drive to explore the majestic and mysterious.
On sale in my etsy shop for $15
here
.
But there is more where that came from:
I currently have 9 art pendants available for purchase.
Check them out
here
!
...and more are on the way.
I also listed another giclee stretched canvas print:
Meet " The Faery Guide"
She is a 24"x8" Giclee stretched canvas print of my original acrylic painting.
-printed on super fine giclee canvas, all archival materials utilized. Sealed in UV protective varnish.
Bring this super vibrant print home for only $75. See the sale listing and more photos
here
.
A bit about the art:
"The Faery Guide emerges from the warm currents of The Cosmic Love Vibration ready to take your hand, providing safe passage between realms. However, once she spirits you past The Gate Keeper you are bided to explore with your own flaming heart and set of wings. "
I also released a few new 8"x10" art prints:
Featuring an 8"x10" giclee print of my most recent acrylic painting "Elephantess." Available for $15
here
.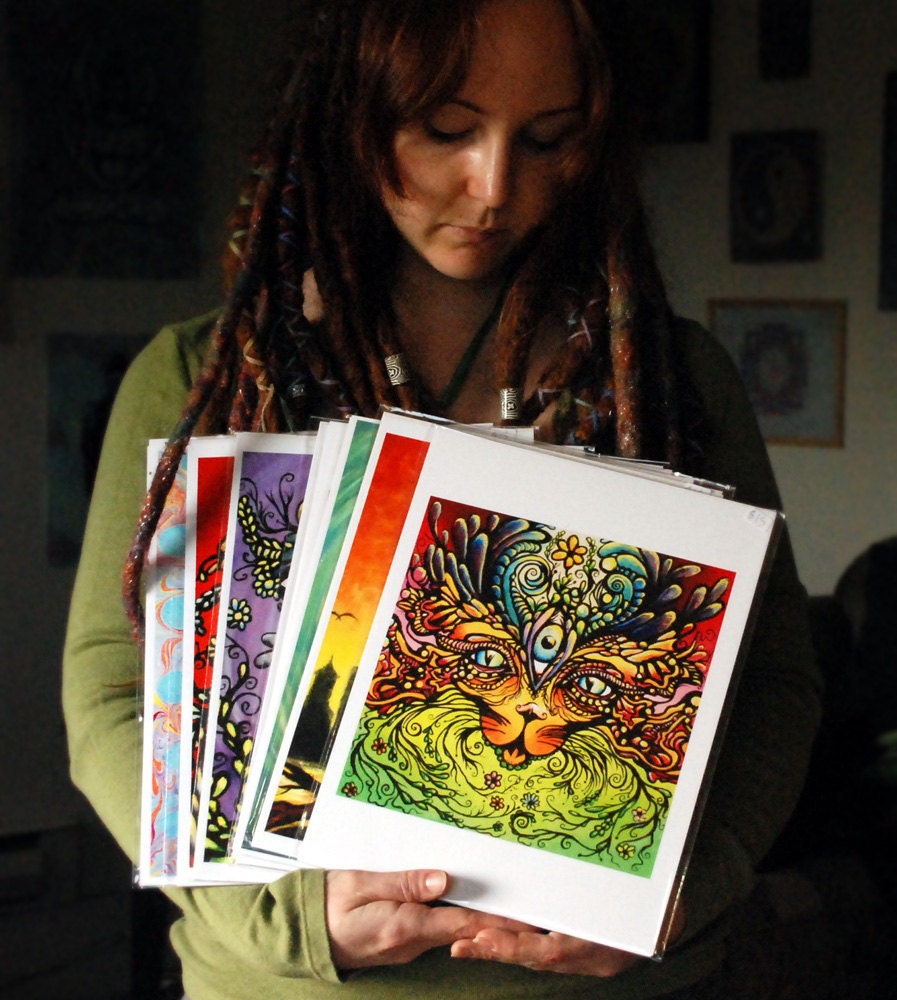 I have been selling this one, my "Bast, Keeper of the Meadow" acrylic painting exclusively in poster size...But its now available as an 8"x10"
here
!
I really do feel like the best thing you could possible do right now in regards to gift giving for the Holidays is to buy handmade artisan art goodies for yourself, friends and family.
Supporting independent artist and businesses is extremely important.
Please know that each purchase made from my shop is so inspiring for me. Thanks so much for the on going support, it means so much.
In other news...I am making headway on my new mermaid painting. New "work in progress photos" soon to come!
Much love and Light,
-Chelsea Rose