Helloness!
Over the weekend I got a lot done on my painting in the works.
Check out these Work In Progress photos:
Its strange but interesting to see my color paintings in black and white. In this photo you can see the original pencil concept sketch for the painting.
This photo is showing the first layerings of color on the flowers.
Lots of work was done this weekend on painting in the forest. Now to start working on her dress more. She is gettin there!
-------------------------------------------------------------------------------
And, I am doing a huge huge huge
SALE on all the art posters in our online shop
!!
here are some photos of the posters to entice you :)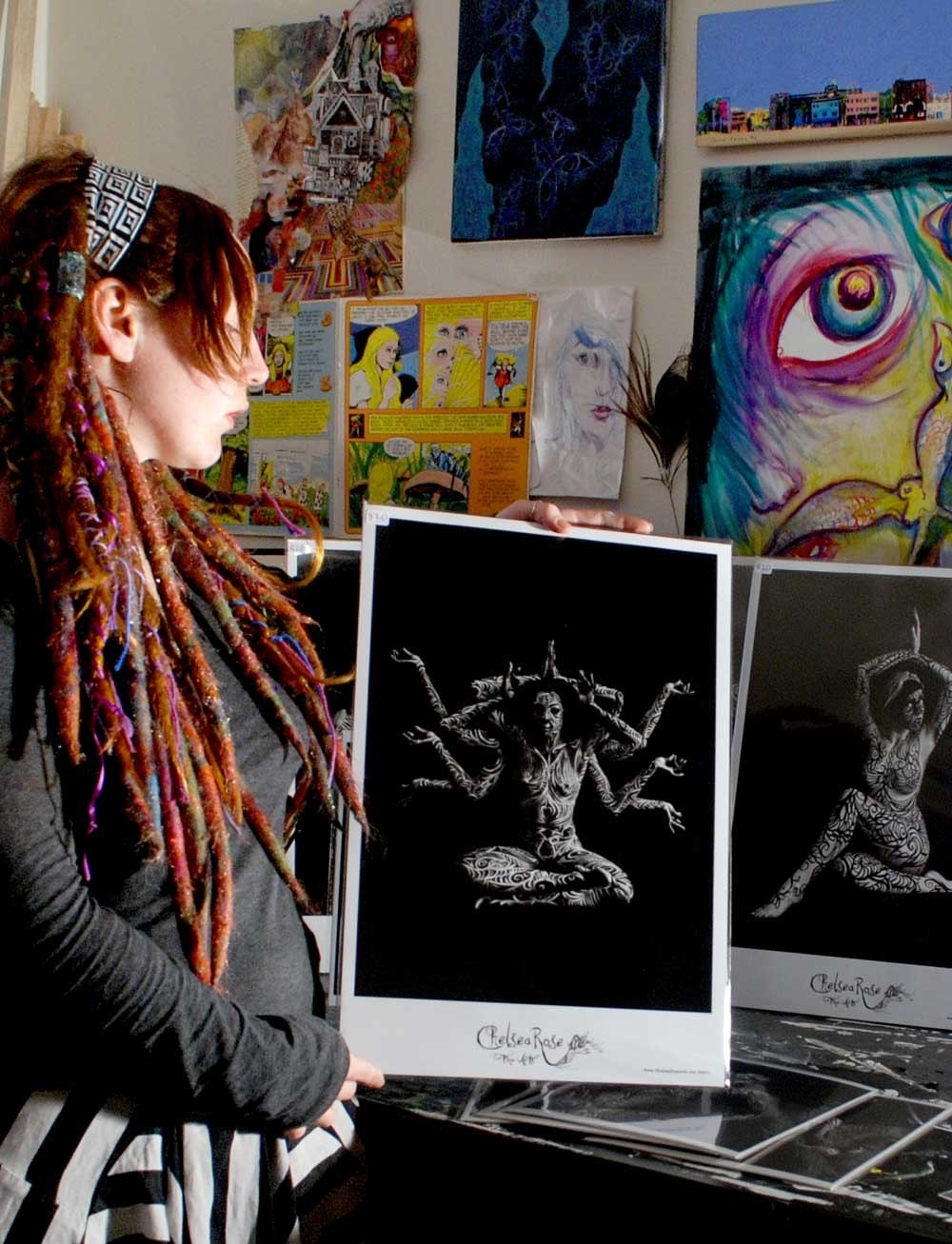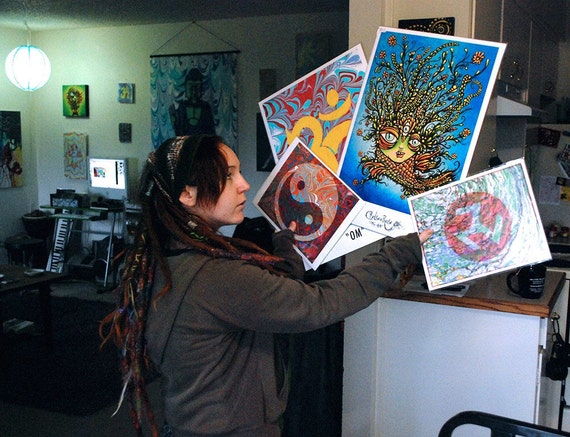 The details of the sale are as follows:
All of our fine art giclee 13"x19" art posters were originally $20 each but we have slashed the price in half.
Posters are now on SALE for $10 each + reduced shipping costs.
Why?
We are rethinking the print sizes we offer for sale and so we have decided to stop printing this poster size. Thus, we have listed all of our remaining art poster stock for sale in our etsy shop. Grab em up
HERE
while the supply lasts.
Much Love and Light!
-Chelsea Rose